DMIT Training, Advanced DMIT Course for Teachers
DMIT Training Teachers Course is built to enable participants to experience and understand the Fundamentals of Dermatoglyphics and Multiple Intelligence Test. This workshop will give you both the theory and hands-on experience with important globally recognized science of DMIT, including basics of fingerprint patterns, Brain lobe, and Fingerprint correlations. Understanding Neuron Distributions Strength and weakness through Fingerprint ridge counts. You will learn the deeper secrets of DMIT Advanced Theory and the methods to truly make you a master in DMIT Repot Counselling. This program contains a unique combination of advanced Fingerprints Analysis and DMIT practical Counselling skills.DMIT Course has been designed with this in mind that all participants are able to make effective counseling after this DMIT Training program.
Know More, Just Leave your Contact here!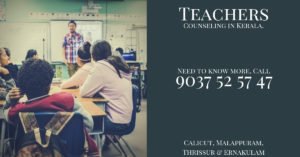 What you will learn.?
Fundamentals of Dermatoglyphics & Multiple Intelligence
Brain Structures & Lobe Functions
Fingerprints & Brain Lobes Correlations
Types of Fingerprints Patterns and Personality Types
Types of Learning & Acquiring Styles
Understanding Neuron Distribution & Functions
Theory of Multiple intelligence (Howard Gardner M.I. Theory)
Advanced Fingerprints Analysis
Types of Personal Quotients (IQ, EQ, CQ, AQ, SQ)
Interpretation of DMIT Report & Counselling
Career Counselling based on MI Composition Ratio.
Effective Counselling Techniques & Guidelines
Powered by Bynco Academy