THE NO.1 DMIT Test center in Kerala
 DMIT (Dermatoglyphics Multiple Intelligence Test) Kerala is the  research team at the Bynco Institute of Mind Studies (BIMS),
powered by Bynco Ventures Pvt Ltd, Calicut, Kerala
DMIT is Dermatoglyphics Multiple Intelligence Test that is a scientific study associated with fingerprint patterns and brain lobes. This will helps to understand a unique inborn potential and personality. The DMIT Test Technique, introduced by scientist Dr. Howard Gardner along with other esteemed medical experts, stands as a unique achievement.
This innovative approach combines insights from neuroscience and the Multiple Intelligence Theory to provide a deep understanding of a person's strengths and weaknesses by analyzing their fingerprint patterns and brain activity.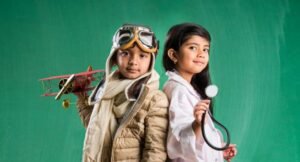 Are you curious about your hidden talents?
To book your DMIT test, simply follow our easy-to-use booking system. Choose a convenient time, provide some basic details, and get ready to unveil the unique angle of your potential.
BIMS - The Best DMIT Test in Kerala
Unlock a deeper understanding of your natural abilities and potential through the innovative DMIT Test in Kerala. In BIMS ,The Dermatoglyphics Multiple Intelligence Test (DMIT) we offer here dives into your fingerprint patterns to reveal valuable insights into your multiple intelligences and learning styles.
At BIMS, we're your trusted destination for uncovering your inherent talents and strengths. Our team of experts employs advanced scientific analysis to decode the intricate ridge patterns on your fingertips, helping you map out your cognitive preferences, emotional intelligence, and innate skills.
Whether you're a student at a pivotal juncture, a concerned parent guiding your child's growth, or an individual seeking to fine-tune your career path, our DMIT Test in Kerala provides personalized guidance and a roadmap to success. Join us on a journey of self-discovery, and leverage your unique attributes for a more fulfilling life.
Bringing Life to Your Smile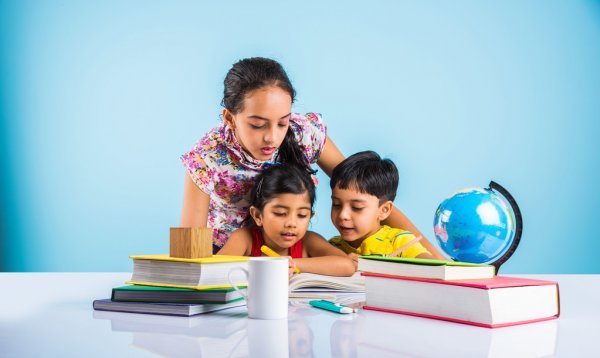 The Truly Scientific Study of the Fingerprint Patterns
Understand the individual's potential & personality.
The Dermatoglyphics Multiple Intelligence Test (DMIT) is a remarkable blend of insights from Neuroscience, Genetics, Dermatoglyphics, Psychology, and Embryology. Experts in the fields of science and medicine have carefully devised this assessment method.
The global acceptance of the DMIT Test, even by prestigious universities, highlights its significance. Trusted medical professionals and verified clinical experiences assert that fingerprints accurately reveal an individual's Multiple Intelligences and innate potential.
In the past, IQ tests were the common for measuring intelligence. But today, the Dermatoglyphics Multiple Intelligence Test finds use in diverse areas like schools, colleges, human resource management, children's memory enhancement programs, as well as career guidance and counseling.
DMIT for future's Success
We Have For All Your Ages
DMIT Test for children is to analyze your child's personality, learning,​ and acquiring style.
DMIT test for employees is to analyze their innate abilities and their career options.
DMIT test for students is to analyze their personality, inborn talents and learning style.
This training helps teachers to enhance their teaching methodologies and enables them to instruct in alignment with each student's unique potential.
Multiple Intelligence Test
The Multiple Intelligence Test is a comprehensive assessment to identify and measure various forms of intelligence or abilities in individuals.
DMIT Test for Career Guidance
​The DMIT Career Path Analysis offers an insightful exploration of multiple intelligences.
The DMIT Self-Analysis Test offers a valuable opportunity to identify your core strengths and weaknesses.
Career Counseling helps individuals right attitude and approach to achieving long-term goals.
Your Fingerprint tells your Skills, Talents, and Brilliance
Here are the reviews of our satisfied clients who have experienced our DMIT test.
The DMIT test at BIMS (Bynco Institute of Mind Studies) was a revelation. It accurately assessed my abilities and behaviors, helping me align my goals accordingly. Highly impressed
I can't express how beneficial the DMIT test at BIMS has been for me. It provided deep insights into my capabilities and has boosted my self-confidence.
We were amazed by the accuracy of the DMIT test results from BIMS. It gave us a clear understanding of our child's strengths and helped us support their growth effectively.
BIMS' DMIT test gave us a fresh perspective on our child's abilities. It allowed us to encourage their interests and foster a positive learning journey.
My experience with the DMIT test at BIMS was exceptional. It revealed aspects of my personality and skills that I wasn't aware of. This knowledge has been invaluable in shaping my future choices.
Fill up the Form and Ask Your Queries